Sometimes the right tools make even the hardest job easier.
Strategic HR knows that having the right tools make a big difference in the success of any project. That's why we offer a variety of 'toolkits' which help to increase your knowledge and can save you and your team time and money while giving you professional results. These toolkits provide the resources to plans, programs and policies with the expertise of a Senior Strategic Consultant.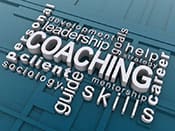 Immerse yourself in thorough, comprehensive content by listening, reading, and writing – addressing your adult learner needs through written and verbal communication. These high-quality materials are available at an affordable price through these all-inclusive Training Kits including:
Coaching and Feedback Training Kit *
Training Design for Fun and Results Training Kit *
Each Training Kit consists of AudioCasts with handouts that support each lesson, a self-study schedule, qualification quiz, certificate of completion, plus material specific to each topic. Learn ideas, knowledge, and skills to propel you to the next level.
---
If you could predict the future…you wouldn't need an Emergency Plan. Emergency planning isn't really an option; for some organizations it's a federal OSHA requirement. While you may already be aware of this, you may not know how or where to start. That's where Strategic HR can help you.
Strategic HR knows that "the right tools make the job easier". And we're giving you the right tools to create your own Emergency Preparedness and Business Resumption plan. Complete with plan verbiage and customizable templates to make it a snap to get your plan in order…and in time for the next unexpected emergency.
Here's a sneak peek at what you will get from this toolkit:
– Table of Contents
– Overview
– Sample page
Click here for more information

---
Do you struggle each time you have to terminate an employee – not knowing what to do or how to do it? Do you feel uneasy, questioning if you have covered all the bases? Save yourself time, money and sleepless nights by using our Termination Toolkit to better understand the termination process and be more confident in your ability to protect your company's interests.
Click Here for more information
Using our Termination Toolkit gives you confidence that you have represented your company well by conducting terminations effectively and appropriately. Additionally, if you still feel you need coaching through your next termination, Strategic HR is available to clarify any questions you may have on your next termination for an hourly rate of $25 per quarter hour.

NOTE: Don't forget, some terminations do require involvement from legal counsel no matter how perfect you handle them. Your attorney is your best ally should you anticipate any potential lawsuit.
---
Do you or your managers struggle when you provide employees feedback on performance? Do you avoid providing that necessary feedback? Do you ever wish that somebody would just do it for you? Unfortunately, nobody can effectively provide the feedback to the employee for you BUT we can help make it easier by providing you with the tool and guidance to make it easier.
In this toolkit, we will share with you some of the negative impacts you may be missing that are happening around you because you are avoiding addressing the performance issues. But more importantly, we will discuss a four step coaching process to help you each time you need to coach an employee through an issue in a more proactive and positive way. But, when this doesn't work, you may have to resort to a disciplinary approach, which we also provide steps for verbal and written warnings.
In the toolkit, we include tools such as:
Performance Improvement Plan form Sample Record of Discussion Sample Disciplinary Policies Next time you or your managers find yourself with a performance problem, you can use this coaching and counseling kit as your guide to help you ensure you are effectively managing the situation and have all the tools you need to be successful.

---
It always happens. An issue comes up after hours or over the weekend and there is no one to consult. What do you do? With our Virtual HR Library you can have 24/7 access to a variety of HR resources to help you create forms, write policies, develop checklists as well as review frequently asked HR questions and links to important labor laws. All when you need it as often as you need it. As a BONUS, many of our fabulous toolkits are included in the Library.
Take a look at a quick preview of the Library: